Welcome to Vessels of Honour's Ministries!
Vessels of Honour Christian Church encompasses multiple ministries. Each ministry works together to support the mission, vision, and values of the church. To minister, in its simplest form, is "to serve."
"For because of Him the whole body, closely joined and firmly knit together by the joints and ligaments with which it is supplied, when each part is working properly, grows to full maturity, building itself up in love." (Galatians 4:16, Amplified)
Ministries
Children And Youth Services
We exist to care for children, encourage the youth, and equip the next generation.
This ministry area is led by an assistant pastor who is responsible for planning, coordinating, and promoting events, forums, special activities, trips, prayers, networking, and education for youth. We offer Sunday School for youth between the ages of 3-18, along with Children's Church, which creates worship, growth, and a lifestyle for children and youth.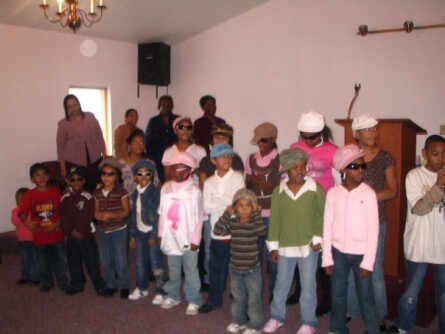 Praise and Worship
The purpose of Vessels of Honour's Praise and Worship Ministry is to guide the believer into a sincere, conscious worship experience that transcends merely singing, but also engages each believer's spirit, soul, and body in joyfully responding to the relationship we have with God our heavenly Father through Jesus Christ our Savior.
As a worship team, we desire to worship passionately and with great freedom and enthusiasm. We desire that each believer join us in directing all our attention to Jesus Christ.
"Who is the blessed and only Sovereign, the King of kings and Lord of lords, .... to Him be honor and eternal dominion! Amen! (I Timothy 6:15-16).
We are here to join deep, biblical doctrine with an energetic and passionate response that overflows from the heart into a life that is fully worshiping daily with Christ. The Bible commands us in John 4 "an hour is coming, and now is, when the true worshipers will worship the Father in spirit and truth."
We believe that the Lord is not pleased merely in the saints joining together in one assembly and in one group to "do church" as an aimless tradition, but that He desires the heart, and the transformation of the heart. God says in Amos 5:21-23:
"I hate, I reject your festivals, Nor do I delight in your solemn assemblies. Even though you offer up to Me burnt offerings and your grain offerings, I will not accept them; And I will not even look at the peace offerings of your fatlings. Take away from Me the noise of your songs; I will not even listen to the sound of your harps."
Arts
The Arts Ministry is responsible for providing expressions of the faith through ensembles, poetry, praise dancing, miming, plays, and other creative arts reflective of saintly worship. This ministry is open for participants of all ages.
Arts Presentation During Worship Service